Once when I was sitting on the train on my way home from work, tired and hungry of course and probably ravenous for coffee (I'm always ravenous for coffee), whispering to my dear friend J on my cell phone, I noticed that all the conversations in the train car had fallen silent and countless eyes were on me. Everyone was listening. Now they could only hear my part of the conversation, whatever we may have been talking about (maybe it was that one time I told J that I was in the tanning bed at work on my lunch break and the fire alarm went off). That got me thinking: not everyone has a friend like J or a relationship like the one we have, where we can talk about anything with shameless self-deprecation and always stand up for each other.
Raili and Ylva, the main characters in my book series, are in no way J or me, but much of the friendship and dialog between them has great traits of our friendship and conversations. It's wonderful to have a friend like J. I wish everyone had the privilege of having a friendship like that in their lives, and that's what I try to convey in my books.
I live in Ljungskile, which is referred to on the 'Welcome to Ljungskile sign' as "Where the mountain meets the sea," and it is. Located in Bohuslän on Sweden's west coast, Ljungskile is a fantastic little village just north of Gothenburg. Salt baths and boating in all their glory, but I'm fascinated by our fell. There are large forests, countless small lakes, wolves, moose, deer, lynx, foxes and old farm ruins where the poor, proud fell people lived in the distant past – my ancestors. A large part of all this, together with my wild and sometimes dark imagination, is also in my books.
I hope you will like them!
Lisa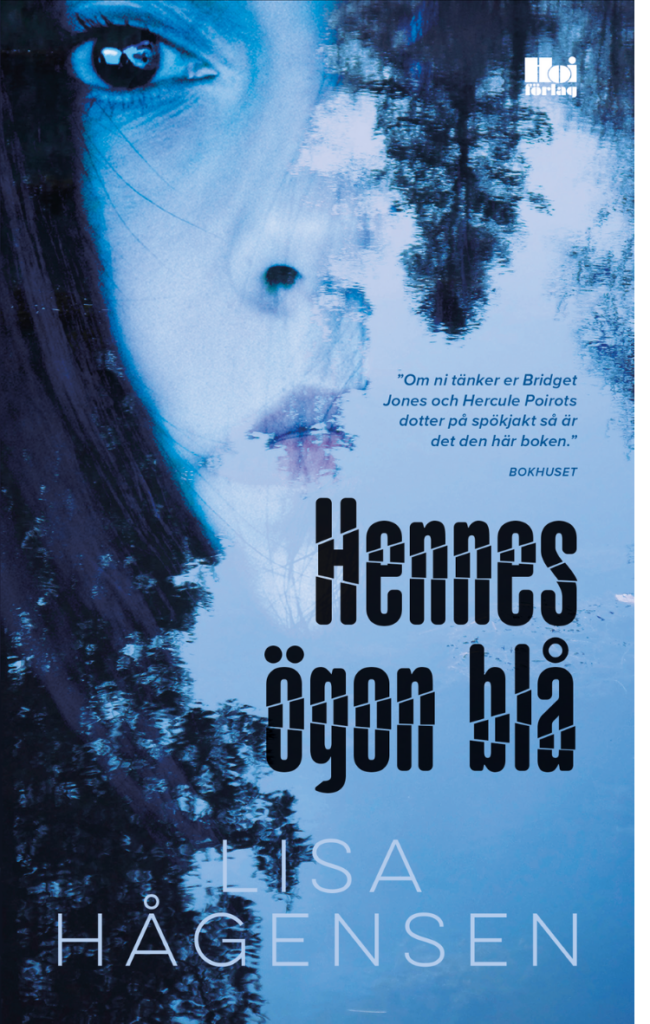 And Her Eyes Were Blue (Hennes ögon blå, available in Swedish (book & audio) Polish (book & audio), Danish (book & audio) and French (book))
Despite her prosaic view of her involuntary single life and weight problem, Raili, the head librarian of Valludden's main library, is impressed by the mysterious turmoil that haunts the six lakeside houses in Lövaren. Together with her neighbour, the oddball Olofsson, Raili begins an investigation that leads not only to Olofsson's death, burglaries and an unpleasant realisation about the process of human decomposition, but also to her running for her life from a maniacal killer with dark powers.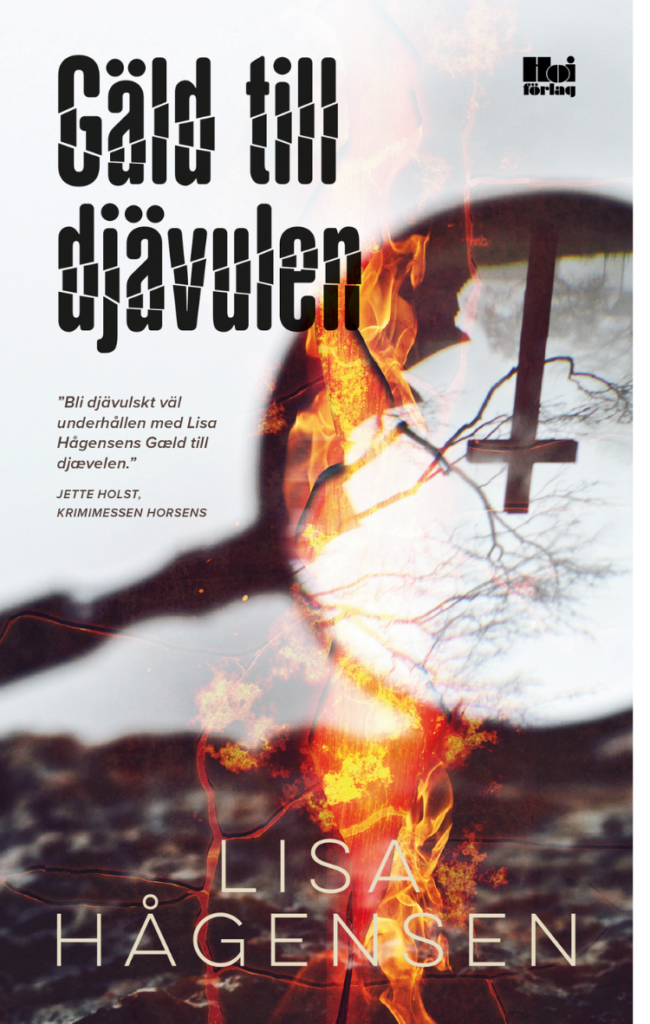 A Debt To The Devil (Gäld till djävulen, available in Swedish (book & audio), Danish (book))
Raili, who survived the hell of Lövaren with only a broken foot and six months of therapy, should have calmed down and enjoyed her quiet single life and her job as head librarian in Valludden, and she could have if Ylva hadn't gone crazy. Together with her uptight colleague Solveig, Raili finds out that Ylva's condition is linked to the dysfunctional Legho family. To save Ylva's life, the three librarians must confront the Leghos on their farm in the wasteland of the fell on Christmas Eve. When they get stuck on the farm in a fierce snowstorm, they realize that it's a big mistake to get involved with someone who has a debt to the devil.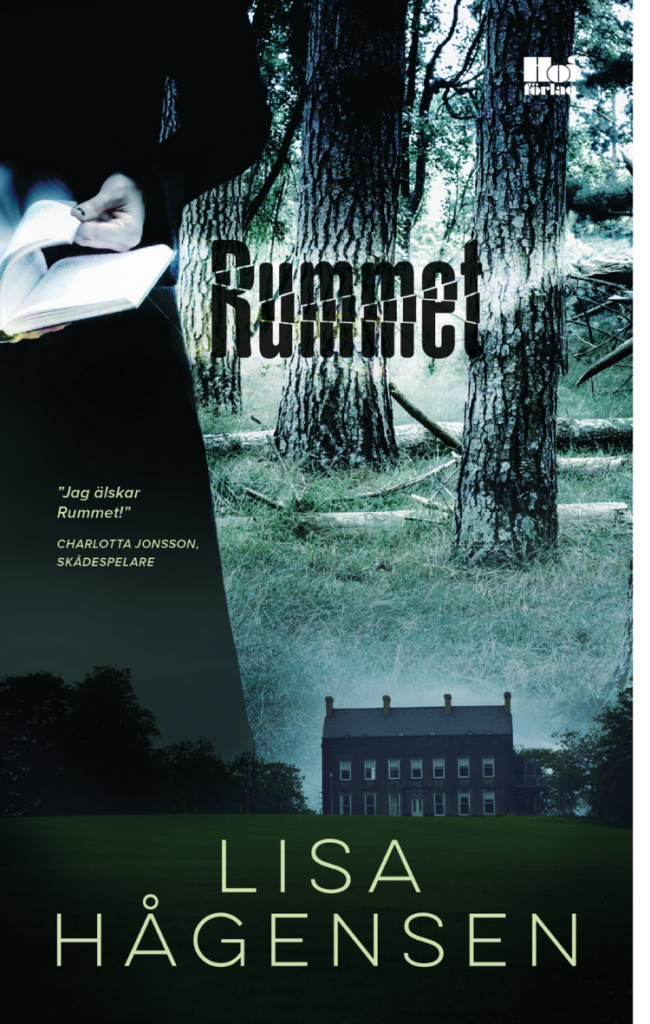 The Room (Rummet, available in Swedish (book & audio))
When Ylva's seventy-year-old mother puts her house up for sale and disappears, it doesn't take Raili and Ylva long to track her to a religious sect in a godforsaken mansion deep in the forests of Bohuslän. When the two librarians infiltrate the cult under false pretenses, they discover that things are much worse there than they imagined, and that the saying "getting into someone's head" has a very different and quite dangerous meaning. If you give people the opportunity to live out their biggest dreams and fantasies, you should keep them away, Raili and Ylva realize – too late.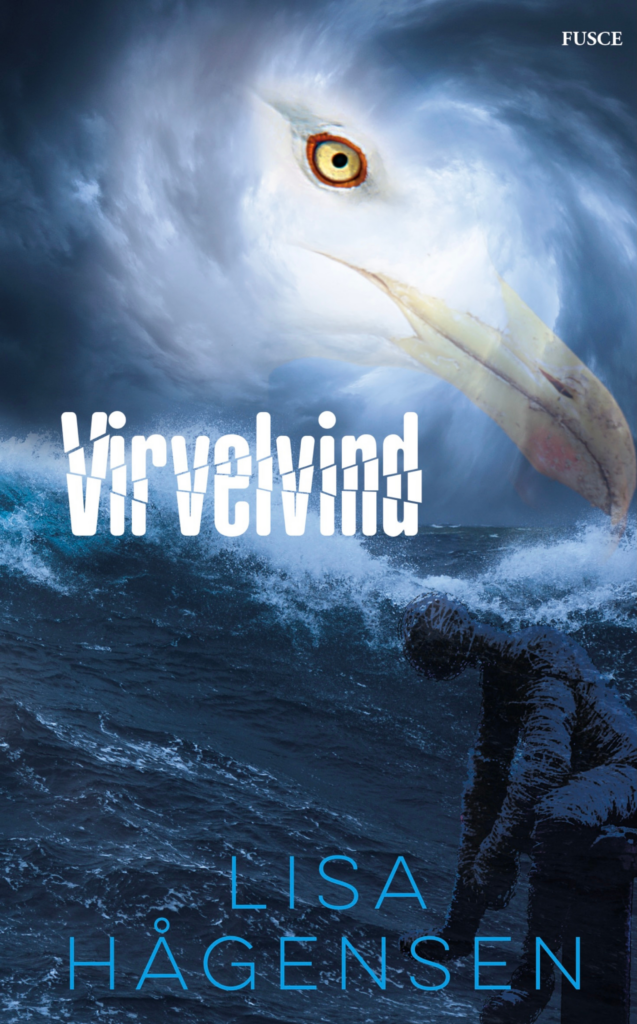 Whirlwind (Virvelvind, available in Swedish (book & audio))
A murderer possessed by an evil spirit, hidden memories of devilry and a beautiful child in a terrible cult would be enough to send anyone under the spiritual ice, wouldn't it? In the fourth book about librarians Raili and Ylva, the previous terrible experiences catch up with Raili, and in her fall she not only loses her mind, her sense of purpose and her footing, but also almost loses her best friend Ylva.
Embittered, swallowing various psychotropic drugs and ten anxiety kilos lighter, Raili is forced off her sofa and into a hostel on a Bohuslän island. Easter dinner and socialising are on the agenda, storms and murders are the order of the day. Raili, Ylva and Solveig find themselves isolated on a remote part of Skipö, where the rain drums against the windows and a warming fire burns in the stove, and in the company of the more or less sympathetic guests, love germinates under the threatening haze of jealousy. A strange death the summer before is discussed, and when one of the guests dies, Raili smells trouble. Are the two retired lecturers really as mild-mannered as they seem, and what secrets are the couple running the inn really hiding? Was the woman who died on the beach last year murdered, and does that mean the guest was murdered too? Most likely, Raili concludes, and in her zeal to prove her thesis, she sets a stone rolling that can no longer be stopped.
In Whirlwind, Raili and Ylva land in the middle of the macabre drama of Whodunnit. They are stranded on a storm-swept island in Bohuslän, along with a corpse, a pair of landlords, two lecturers and a bunch of librarians – and one of them is a murderer.