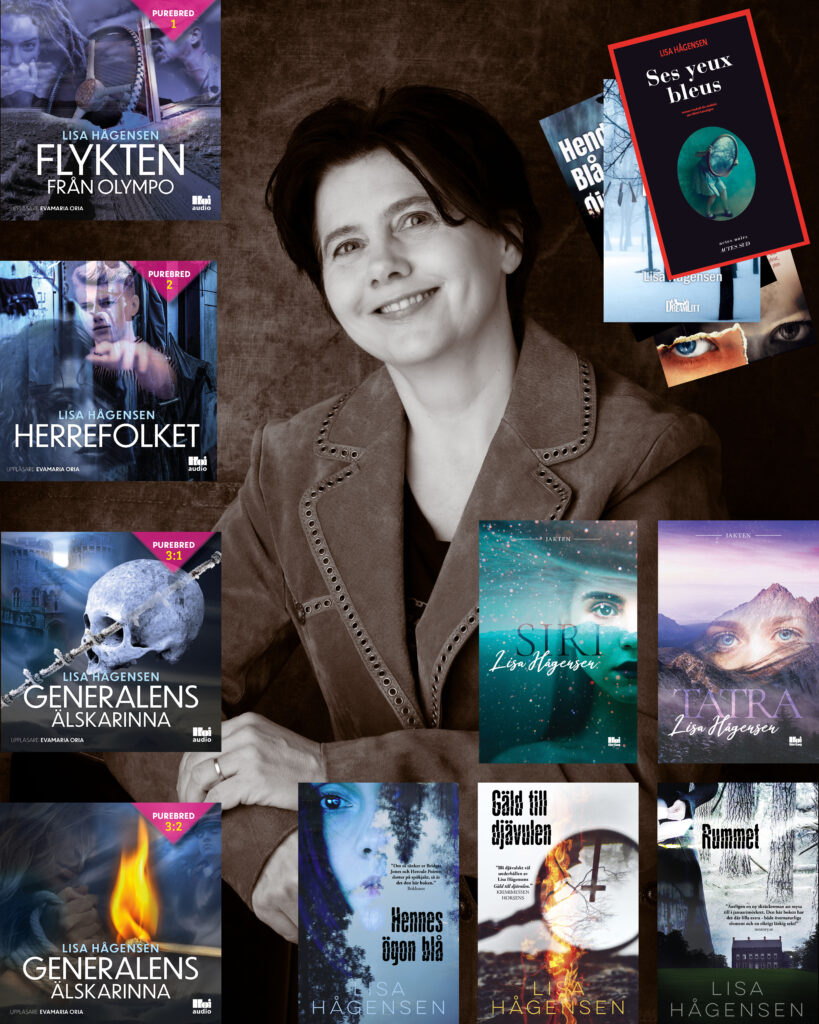 Introduction by the author:
One day, as I sat on the train on my way home from work, tired,  hungry and probably dying for a cup of coffee (I'm always dying for a cup of coffee), and in a whispering dialoge with my darling friend J on the cellphone, I noticed that all the other conversations in the carriage had stopped and that a countless number of eyes had turned towards me. Everyone was listening.  They could, of course, only barely hear my part of our conversation, whatever we were talking about that day (maybe it was the time I told J I had been lying in the solarium at work seconds before the fire alarm set off), and that made me think … Not everyone has a friend like J, or a relationship like the one we have, where we can talk about everything with shameless self-irony and where we always, always are there for each other.
Raili and Ylva, the protagonists in my series Raili & Ylva Mystery, are in no way J or I, but their friendship and the dialoges between them bear a great resemblance to our friendship and our conversations. It is amazing to have a friend like J and I wish that everyone had the privilege to have a friendship like that in their lives, and this is what I want to convey in my Raili & Ylva books.
I live in Ljungskile, which is described on the "Welcome to Ljungskile-sign" as "Where the Fjeld meets the Sea", and that's exactly what it's like
I hope you enjoy the Raili & Ylva books!
Lisa
Plot summaries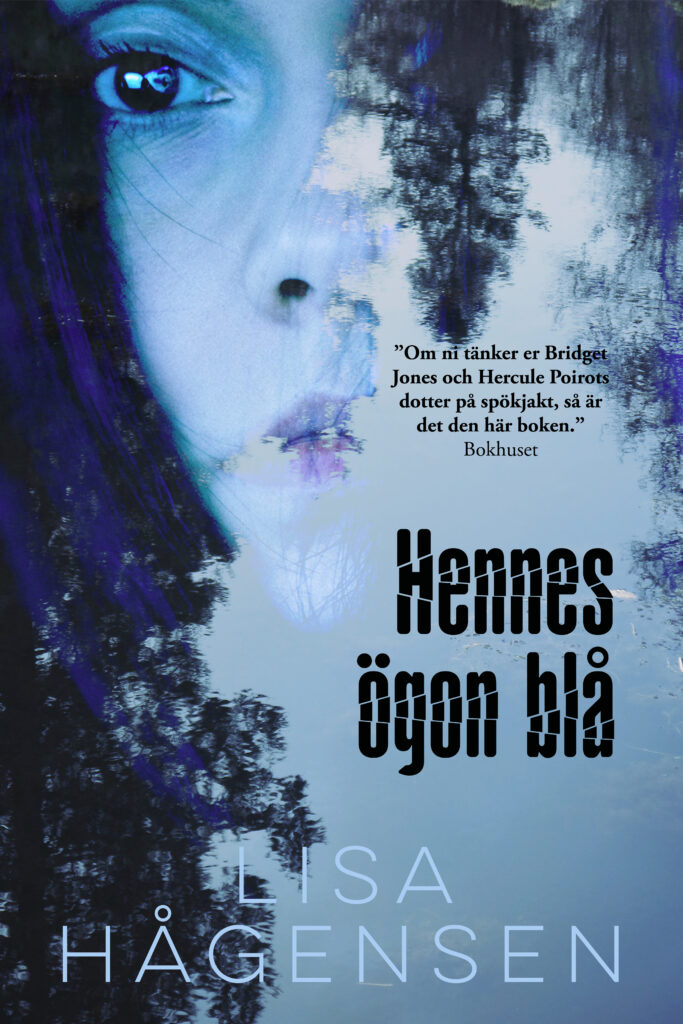 And Her Eyes Were Blue (available in Swedish (audio) Polish (book and audio), Danish (book and audio) and French (book))
Despite a prosaic view of her involuntary single life and weight problem, Raili, the head librarian at Valludden's main library, is affected by the mysterious unease that haunts the six houses by the lake in Lövaren. Together with her neighbour, the oddball Olofsson, Raili starts an investigation that not only results in the death of Olofsson, burglaries, and an unpleasant knowledge of the process of human decomposition, but also leads to her running for her life from an insane murderer with dark powers on her side.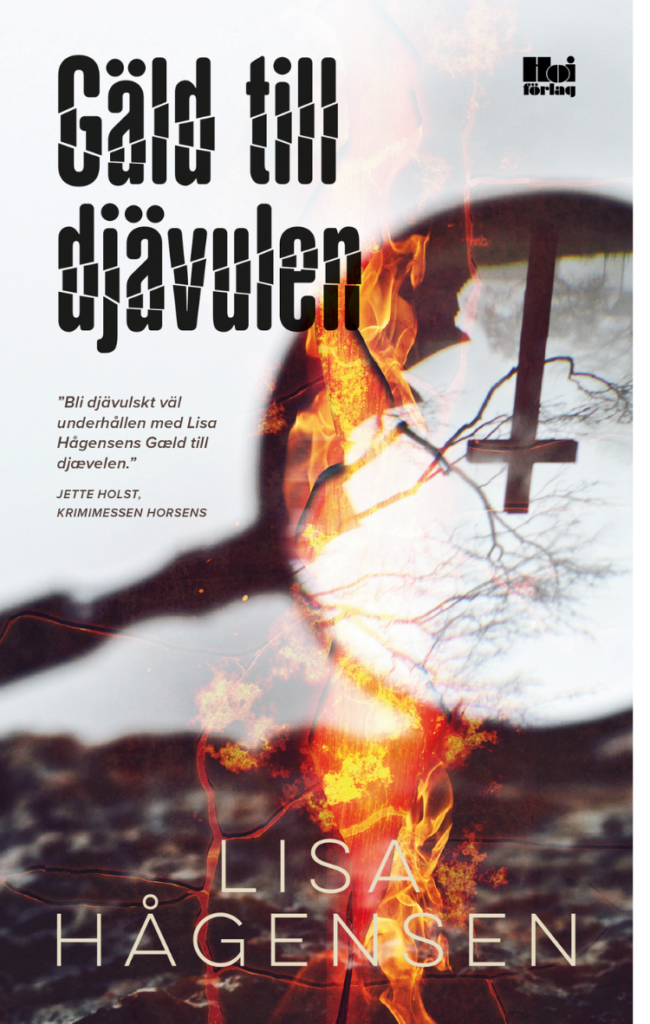 A Debt To The Devil (available in Swedish (audio), Danish (book))
Raili, after having survived the hell in Lövaren with only a broken foot and six months of therapy, should have calmed down and enjoyed her reposeful single life and job as a head librarian in Valludden, and she very well might have done that, if Ylva hadn't gone crazy. Together with her uptight colleague Solveig, Raili discovers that Ylva's condition is connected to the dysfunctional Legho family. To save Ylva's life, the three librarians have to confront the Leghos on their farm up on the desolate Bredfjället on Christmas Eve itself. Stuck on the farm by a furious snowstorm, they realize, that if someone has got a debt to pay to the devil, it's a huge mistake to get in the way.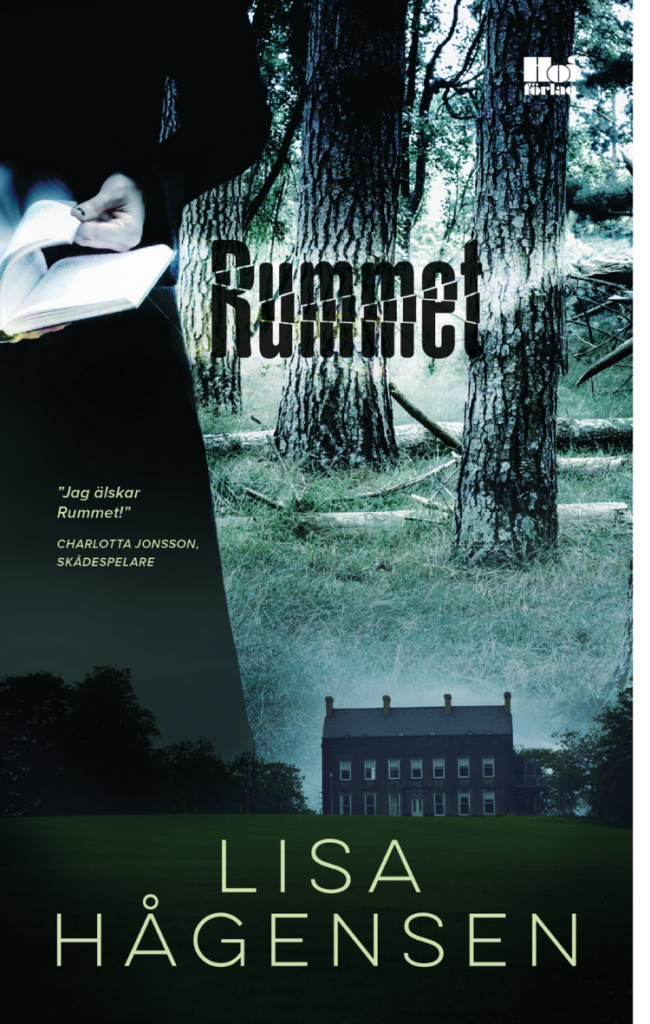 The Room (available in Swedish (audio))
When Ylva's seventy-year-old mother puts her house on the market and disappears, it doesn't take Raili and Ylva long to track her down to a religious sect in a godforsaken mansion deep in the forests of Bohuslän. Infiltrating the sect through false pretenses, the two librarians discover that what's going on there is much worse than they imagined, and the saying 'get into someone's head' takes on a different, and very dangerous, meaning. If people get the opportunity to live out their utmost dreams and fantasies, you should get far away from them, Raili and Ylva realize – too late.
I have also written the dystopian YA trilogy PUREBRED, and its sequel THE HUNT:
History repeats itself, they say…
a future world, the world leaders – after the fifth and devastating world war – decided to erase all borders, forbid races, religion and all languages but English to end the wars once and for all. They didn't succeed, of course, and the wars went on, even if everyone (almost) is of mixed breed, an atheist and speaks English. Europe is divided into provinces, some very poor after the wars, some prosperous, and one is ruined by an ongoing civil war, which started almost a century ago. Due to the civil war, a remote refugee camp was forgotten, and the refugees have struggled for their survival for eighty years. Leaving the refugee camp means dying in the vast distances, living in it means being totally controlled. The refugee camp is called Olympo, and in it lives Dora, who is considered a freak as she has got illegal hair-, skin- and eye color, her lover's brother Thorbi and best friend Laban.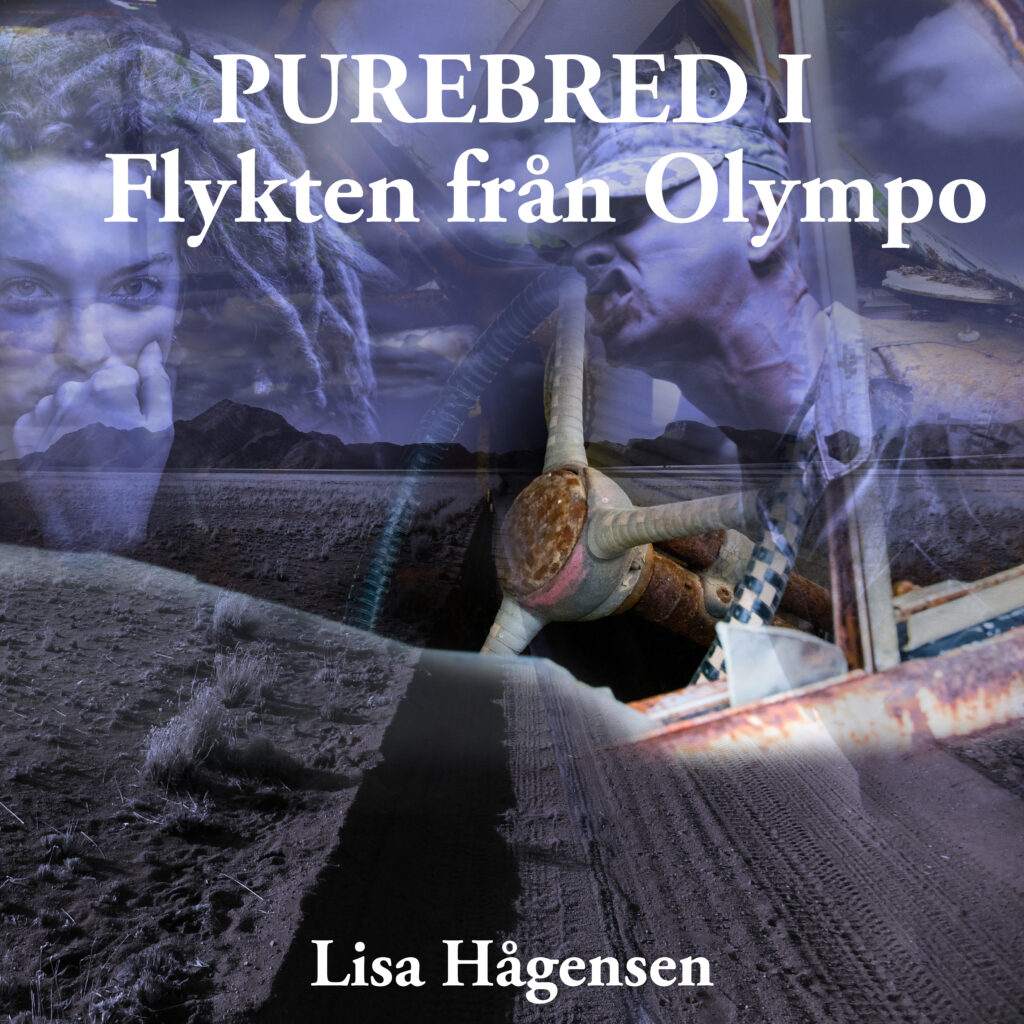 Purebred I – Escaping Olympo (Flykten från Olympo) (available in Swedish)
In the forgotten city of Olympo, dangerous dreams about escape, revenge and forbidden love dwell. Fifteen-year-old Thorbi dreams of killing the freak Dora, his sister's murderer. When Dora is taken by mysterious men, her friend Laban sets up the escape from Olympo to rescue her. Thorbi goes along on the dangerous trip. If he gets the chance, he'll avenge his sister.
Far away an old movement has surfaced and is getting ready to start a war. Thorbi and his friends find themselves in the middle of a horrible plan to conquer Europe. The army they meet has two goals. Slavery and extinction.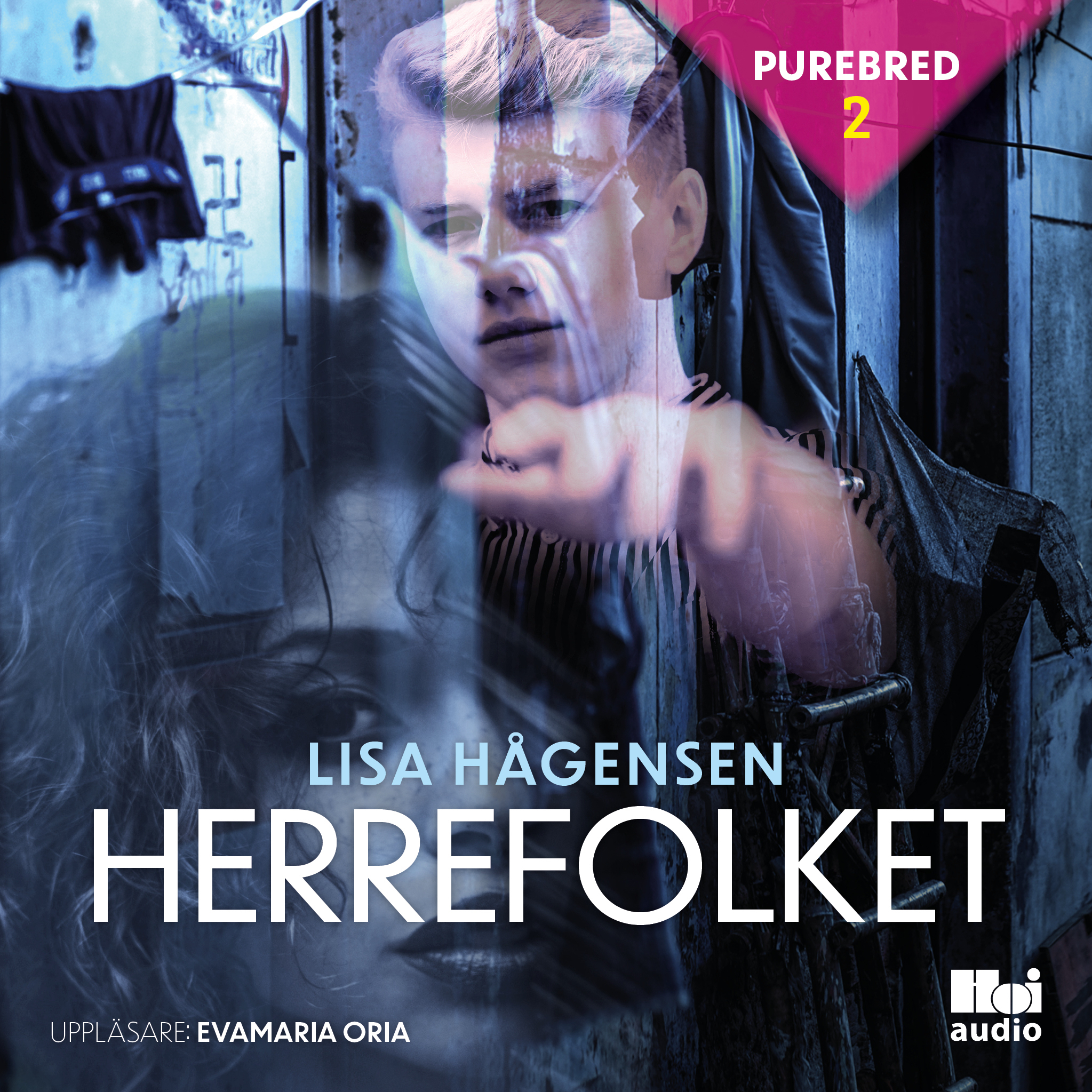 Purebred II – The Master Race (Herrefolket) (available in Swedish)
They think she is locked up in her uncle's house, but she wanders through Bottom's dark allies hidden under a hood. Dora is fifteen years old and a freak. Everyone in the forgotten city of Olympo loathes her, no one knows her.
One night she meets Mira and that changes everything. But what starts with friendship and love ends in murder and betrayal. Alone, misunderstood and desperate, Dora is kidnapped and brought to a place where old ideals and evil strive towards world dominance. Dora finds out she is a purebred, and discovers what it means.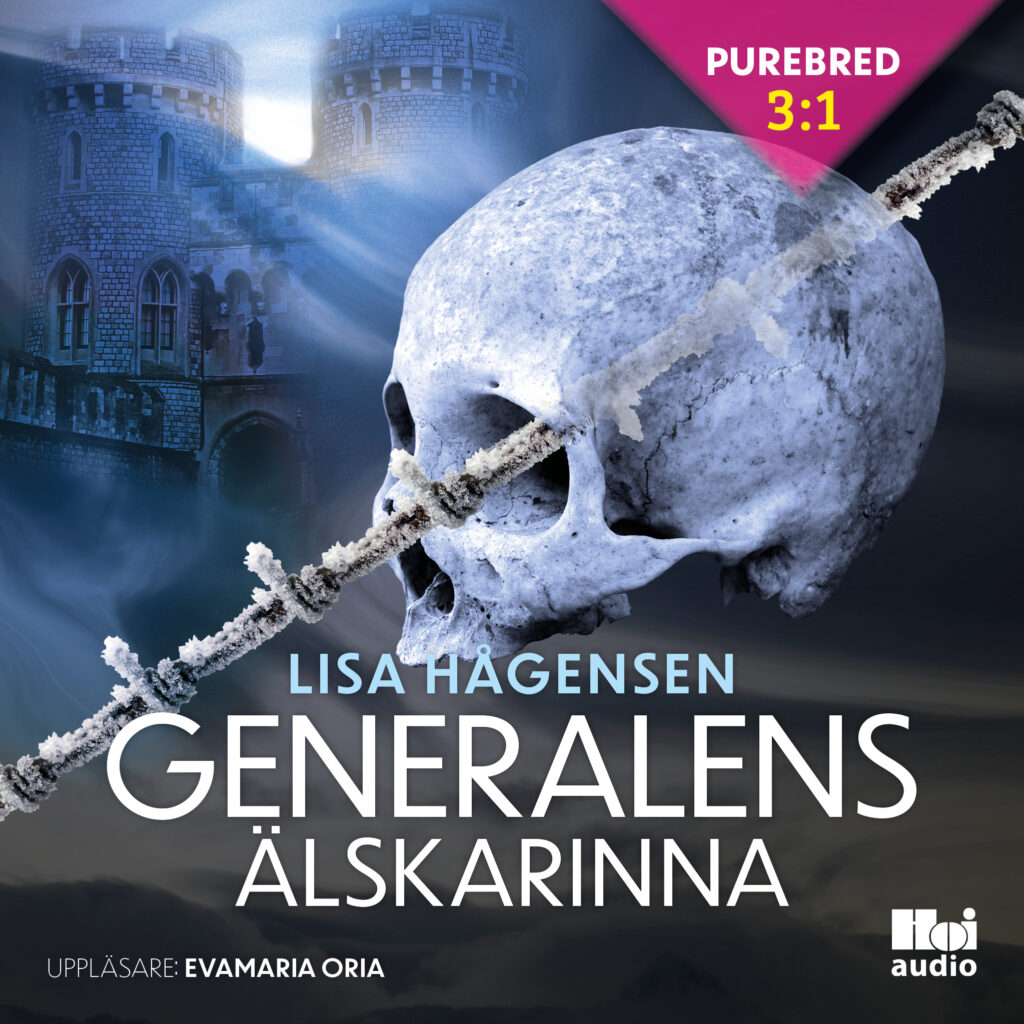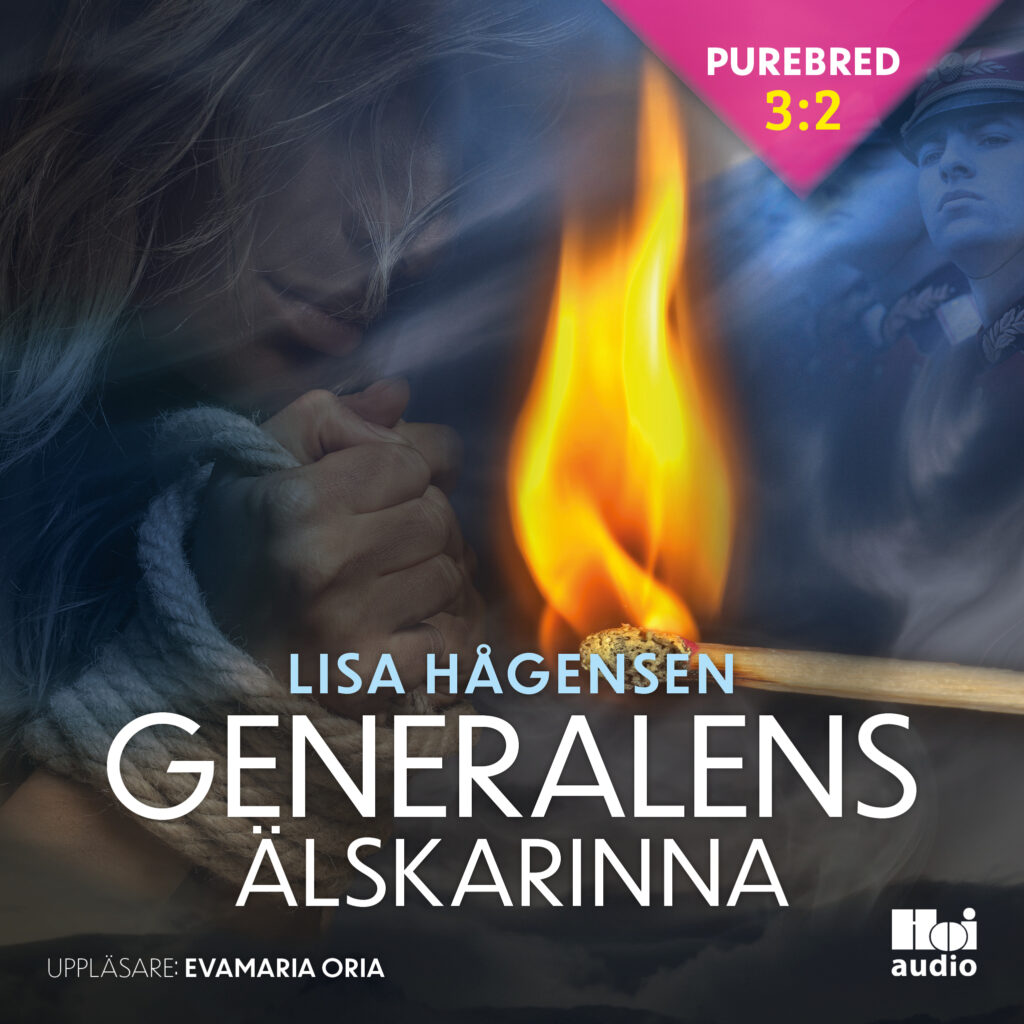 Purebred III – The General's Mistress part one and two (Generalens älskarinna del ett och två) (available in Swedish)
The city of Pandor rests between high mountains, and on one of them the High Fortress broods. The dreaded General lives there, and he rules over die Herrenvolk's army and all of the province's death camps. When Whanzi is taken to Pandor Camp, nothing awaits her but hard labour, starvation and death. But Whanzi is no ordinary fifteen-year-old, and after an implausible escape she manages to get to the Resistance. They send her on a mission, which – if she succeeds – can give them the tools to shatter die Herrenvolk.
But Whanzi can't forget her friends from Olympo. Where did they go, Laban, Thorbi and Piero? What happened to Dora? Whanzi finds herself in a world of espionage, intrigues and murder, and has to endure fear and terror before they all meet again.
When the war breaks out, the friends from North Hellas risk their lives in a last battle against die Herrenvolk.
The Hunt is a stand-alone sequel to the dystopia Purebred. It includes the books Siri and Tatra.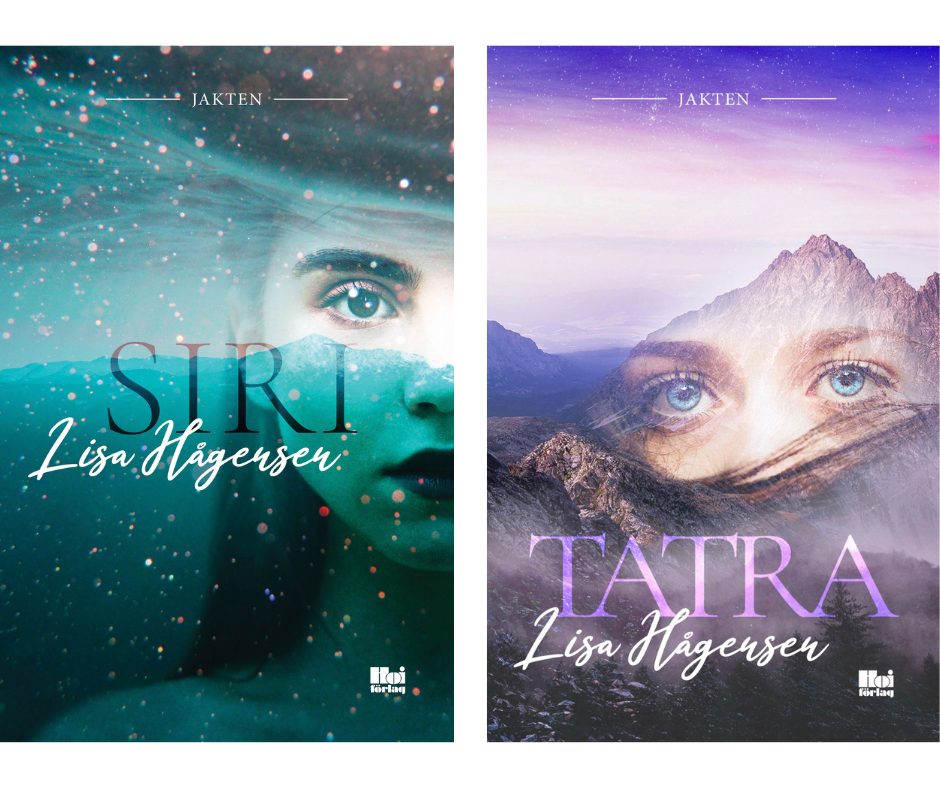 I have written three books for kids under the pen name Lisa Kiddo: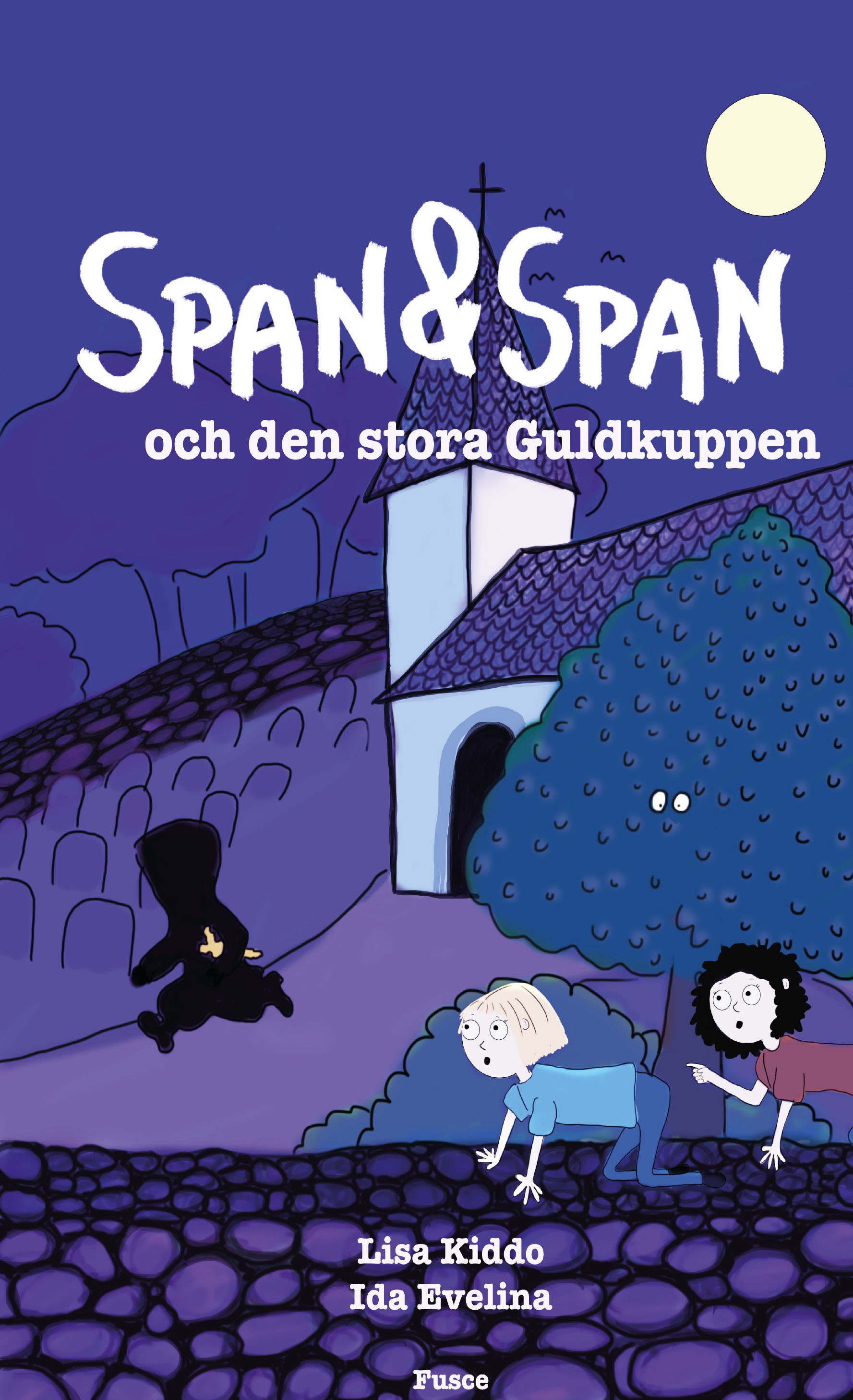 Spy & Spy and The Great Gold Scoop (6 – 9 yrs) only available in Swedish (book and audio)
Flisan and Myran are two small girls enjoying their first summer break, when they discover nobblers lurking in the neighborhood. There is this weird man in the graveyard, writing things in his little notebook, and the lady in a yellow jacket, running around in the woods behind their farm, pretending to be mushrooming.
Flisan and Myran immediately set up the detective agency Spy & Spy and start spying on the nobblers, convinced there is something fishy going on. Their mission takes them to the graveyard in the middle of the night and not long thereafter, they find themselves on a wild hunt deep into the woods, riding their fat ponies Raketen and Älgen.
And after that, things get really dangerous!
Spy & Spy and The Hatmaker's Secret (6 – 9 yrs) only available in Swedish ( audio)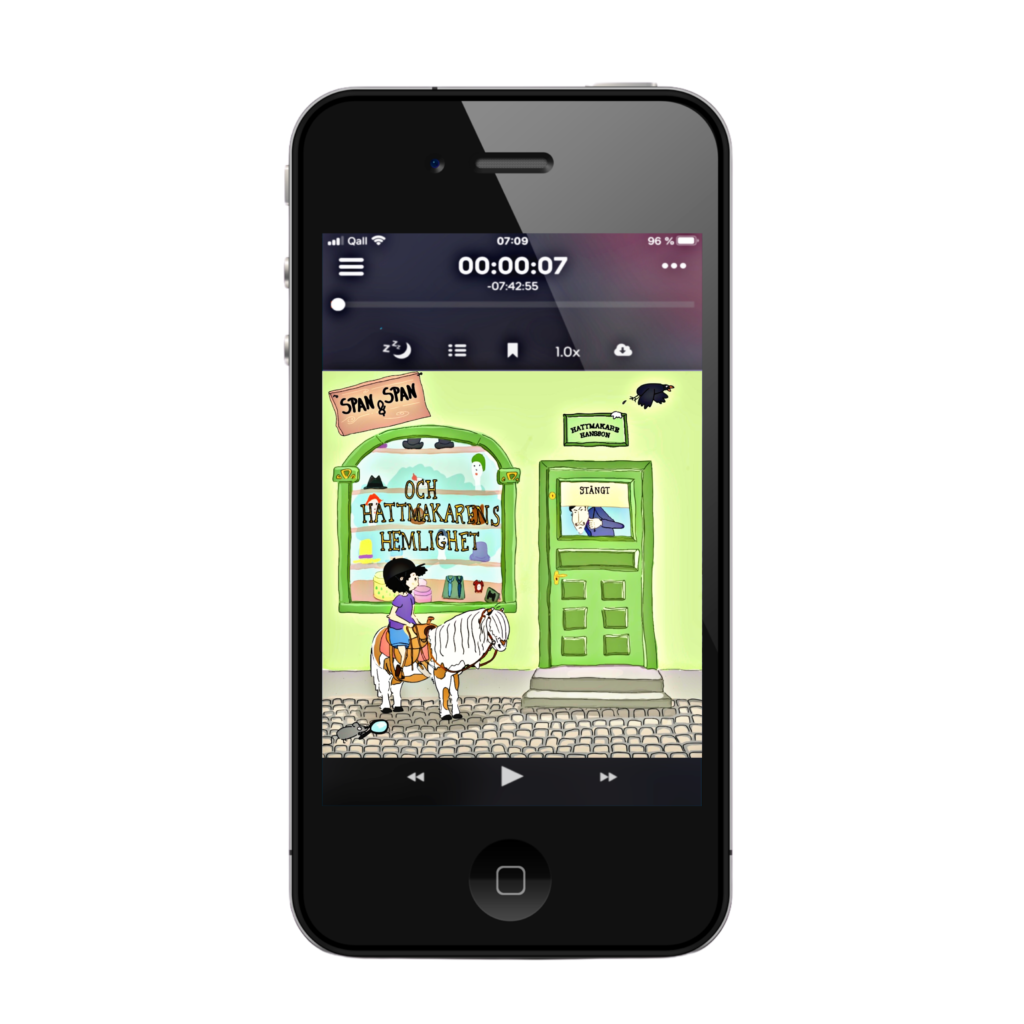 The August moon shines on four kids sneaking through the woods. Who are they, and where are they going? Isn't it Myran and Flisan behind those trees? Yes, indeed, and they're together with the twins Aston and Mats. They are on the best riding camp in the world, and they have found nobblers in the little village.
Who is the strange hatmaker Hansson, and what is he doing in his cellar? And who is the thief, who seems to wonder the same? Spy & Spy saddle up and gallop straight into the adventure without a second thought!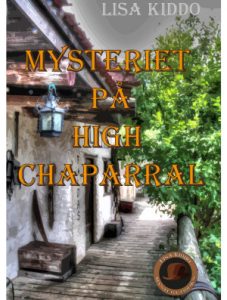 Foul Play at High Chaparral (12 – 15 yrs) only available in Swedish (book)
Four children spend a couple of days at the western amusement park High Chaparral in Småland, watching the Ranch Horse Classic western show and having a good time in the park, when odd things start to happen. Who is the man with the dog lurking in the most unexpected places? And what is going on with those lone, pale children the old trapper Gus is telling them about? Is it just a ghost story, or are they really there?
With their minds set to solve the mysteries, the children end up in an adventure far more dangerous than they had ever bargained for.