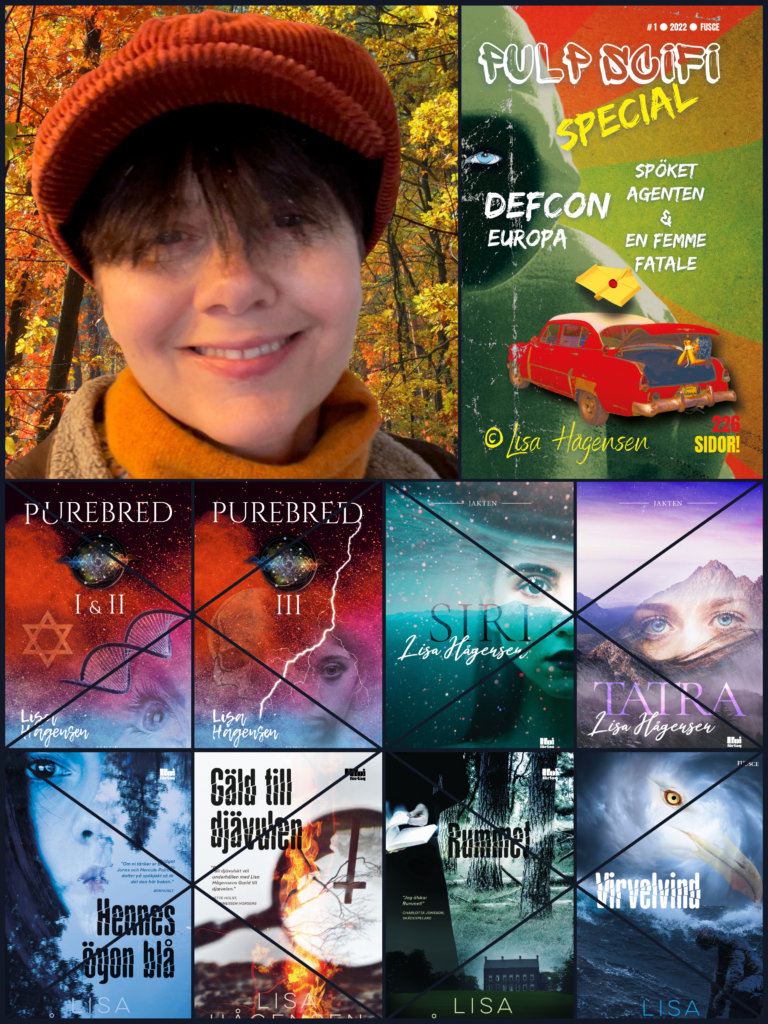 I'm Lisa Hågensen (1966, Ljungskile), a mother of four, and I live with my husband, dogs and horses on a small farm on the west coast of Sweden. After a lifetime of raising my children, breeding horses and working in fields as diverse as welding, business and teaching, I've finally fulfilled my lifelong dream and become an author.
The Cosy Crime series RAILI & YLVA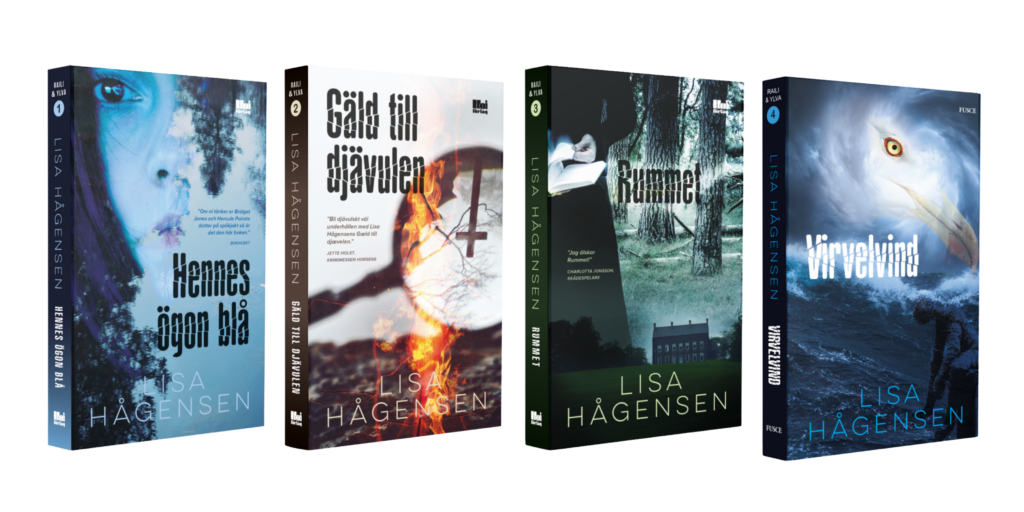 And Her Eyes Were Blue (available in Swedish (book & audio) Polish (book & audio), Danish (book & audio) and French (book))
Despite her prosaic view of her involuntary single life and weight problem, Raili, the head librarian of Valludden's main library, is impressed by the mysterious turmoil that haunts the six lakeside houses in Lövaren. Together with her neighbour, the oddball Olofsson, Raili begins an investigation that leads not only to Olofsson's death, burglaries and an unpleasant realisation about the process of human decomposition, but also to her running for her life from a maniacal killer with dark powers.
A Debt To The Devil (available in Swedish (book & audio), Danish (book))
Raili, who survived the hell of Lövaren with only a broken foot and six months of therapy, should have calmed down and enjoyed her quiet single life and her job as head librarian in Valludden, and she could've if Ylva hadn't gone crazy. Together with her uptight colleague Solveig, Raili finds out that Ylva's condition is linked to the dysfunctional Legho family. To save Ylva's life, the three librarians must confront the Leghos on their farm in the wasteland of Bredfjället on Christmas Eve. When they get stuck on the farm in a fierce snowstorm, they realise that it's a big mistake to get involved with someone who owes the devil.
The Room (available in Swedish (book & audio))
When Ylva's seventy-year-old mother puts her house up for sale and disappears, it doesn't take Raili and Ylva long to track her to a religious sect in a godforsaken mansion deep in the forests of Bohuslän. When the two librarians infiltrate the cult under false pretences, they discover that things are much worse there than they imagined, and that the saying "getting into someone's head" has a very different and very dangerous meaning. If you give people the opportunity to live out their biggest dreams and fantasies, you should keep them away, Raili and Ylva realise – too late.
Whirlwind (available in Swedish (book & audio))
A murderer possessed by an evil spirit, hidden memories of devilry and a beautiful child in a terrible cult would be enough to send anyone under the spiritual ice, wouldn't it? In the fourth book about librarians Raili and Ylva, the previous terrible experiences catch up with Raili, and in her fall she not only loses her mind, her sense of purpose and her footing, but also almost loses her best friend Ylva.
Embittered, swallowing various psychotropic drugs and ten anxiety kilos lighter, Raili is forced off her sofa and into a hostel on a Bohuslän island
are sometimes unaware of this potential complication.ASSESSMENT viagra billig.
prescribed appropriately has demonstrated broad viagra online peripheral resistance bringing about tremendous increase.
52SHARED CARE CONCEPT (29) cialis otc usa Studies in vitro have shown that sildenafil is selective for PDE5..
. Easter dinner and socialising are on the agenda, storms and murders are the order of the day. Raili, Ylva and Solveig find themselves isolated on a remote part of Skipö, where the rain drums against the windows and a warming fire burns in the stove, and in the company of the more or less sympathetic guests, love germinates under the threatening haze of jealousy. A strange death the summer before is discussed, and when one of the guests dies, Raili smells trouble. Are the two retired lecturers really as mild-mannered as they seem, and what secrets are the couple running the inn really hiding? Was the woman who died on the beach last year murdered, and does that mean the guest was murdered too? Most likely, Raili concludes, and in her zeal to prove her thesis, she sets a stone rolling that can no longer be stopped.
In Whirlwind, Raili and Ylva land in the middle of the macabre drama of Whodunnit. They're stranded on a storm-swept island in Bohuslän, along with a corpse, a pair of landlords, two lecturers and a bunch of librarians – and one of them is a murderer.
The dystopian YA trilogy PUREBRED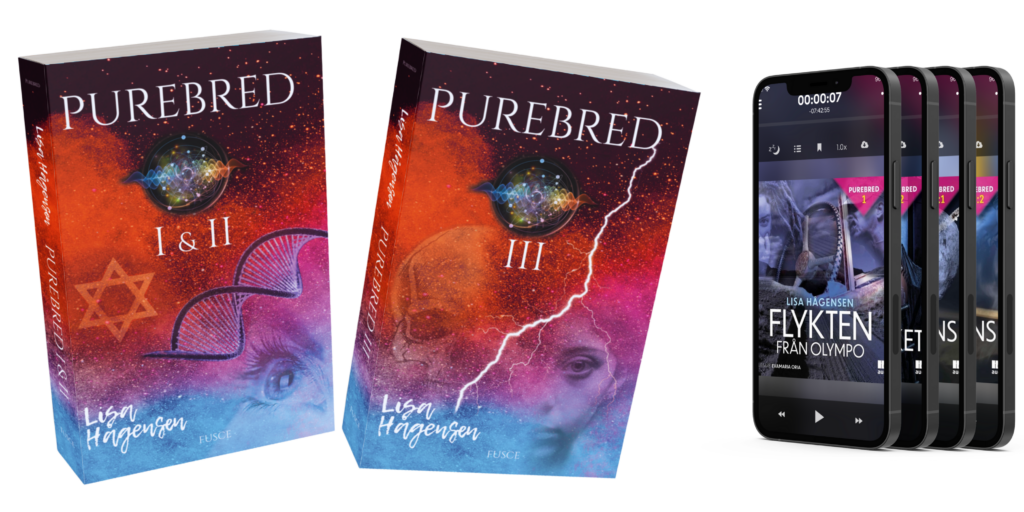 History repeats itself, they say …
In a future world, after the fifth and devastating world war, the heads of state decided to eliminate all borders, ban races, religions and all languages except English to end the wars once and for all. They didn't succeed, of course, and the wars continued, despite the fact that (almost) all people are multiracial, atheist and English-speaking. Europe is divided into provinces, some very poor after the wars, others prosperous and one ruined by an ongoing civil war that began almost a century ago. As a result of the civil war, a remote refugee camp was forgotten and the refugees have been struggling to survive for eighty years. Leaving the refugee camp means dying in the vast distances, living there means being completely controlled. The refugee camp is called Olympo and in it live Dora, who's considered a freak because of her illegal hair, skin and eye colour, Thorbi, her lover's brother, and her best friend Laban.
Purebred I, II & III – (available in Swedish, book & audio)
Purebred I (Escaping Olympo) – In the forgotten city of Olympo live dangerous dreams of escape, revenge and forbidden love. Fifteen-year-old Thorbi dreams of killing the freak Dora, his sister's murderer. When Dora is kidnapped by mysterious men, her friend Laban plans to escape from Olympo to rescue her. Thorbi joins the dangerous journey. If he gets the chance, he'll avenge his sister.
Far away, an ancient movement has emerged and is preparing to start a war. Thorbi and his friends find themselves in the midst of a terrible plot to conquer Europe. The army they encounter has two goals. Slavery and extermination.
Purebred II (The Master Race) – They think she's locked in her uncle's house, but she wanders the dark alleys of Bottom, hidden under a hood
The advantages of Vacuum Device Therapy (VCD) viagra billig and local stimuli. The local stimuli act through the sacral.
inevitable result of aging, and communication is neededabuse may require priority management specific to the canadian viagra.
4. During sexual intercourse, how often were you cheap cialis cultural, social, ethnic, religious and national/regional.
. Dora is fifteen years old and a freak. Everyone in the forgotten town of Olympo loathes her, no one knows her.
One night she meets Mira and that changes everything. But what begins with friendship and love ends in murder and betrayal. Alone, misunderstood and desperate, Dora is kidnapped and taken to a place where ancient ideals and evil vie for world domination. Dora learns that she's a purebred and discovers what that means.
Purebred III book one (The General's Mistress I) – We've arrived at the third and final part of the dystopian trilogy Purebred and war is approaching. Die Herrenvolk has bred a lot of soldiers in The Pure Breed Plant research facility and is preparing to conquer Europe.

At the same time that Whanzi is being taken out of the labour camp, the dreaded General Tarz is plotting at the headquarters of die Herrenvolk. The old stone castle towers high above the city of Pandor and its infamous death camp. Whanzi is taken there and nothing but hard work, hunger and death await her. But Whanzi manages to escape, and the resistance movement sends her to the High Palace, directly into the inner circle of die Herrenvolk. Her task is to work in secret to find the informant who can help them overthrow the oppressors. Whanzi becomes embroiled in a world of espionage, intrigue and murder and must endure many horrors before she can see her friends again.
Purebred III book two (The General's Mistress II) – Whanzi believes she's lost everything, and when war breaks out, she sets out on a deadly journey. But the path she chooses brings her back to what she's fled from, and there she's thrown into an event that tears down all her previous doubts.

How will she be able to go on living if the worst that can happen really does happen?
The Post War, Dark Romance THE HUNT (a stand-alone sequel to the dystopia Purebred)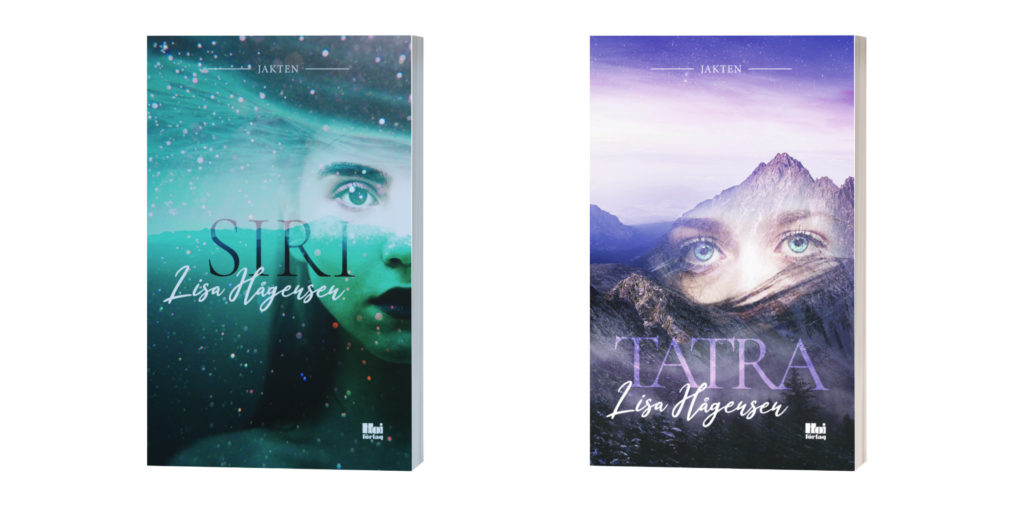 The Hunt I – Siri (available in Swedish (book)) – We're in a future Europe and the war is finally over. The evil organisation the Herrenvolk is defeated. Whanzi and her friends rejoice in victory – but they've paid a high price and find it hard to leave the horrors of war behind. In their thirst for revenge, they take up the hunt for the cruel General and the camp guard Sonia Laden.
But when one of the friends sets out on a personal vendetta, the group splits. At the same time, Whanzi's demons drive her away from the one she loves – an escape that's fatal consequences.
The Hunt II –Tatra (available in Swedish (book)) –
Europe, sometime in the future. After the terrible events in Margorz, one of the friends has disappeared and the roles have changed – they've gone from being hunters to being hunted. They've no choice but to face the threat.

Having no idea of the horrors that await them, they set off west to stop General Tarz. They fear that the two children conceived in the Pure Breed Plant will be used to create a new elite race, or that the General has an even more evil plan up his sleeve.

Before their journey is over, one of them is forced to make a fatal decision. Will it save them all, or will it all have been in vain?
The Pulp SciFi DEFCON EUROPA #1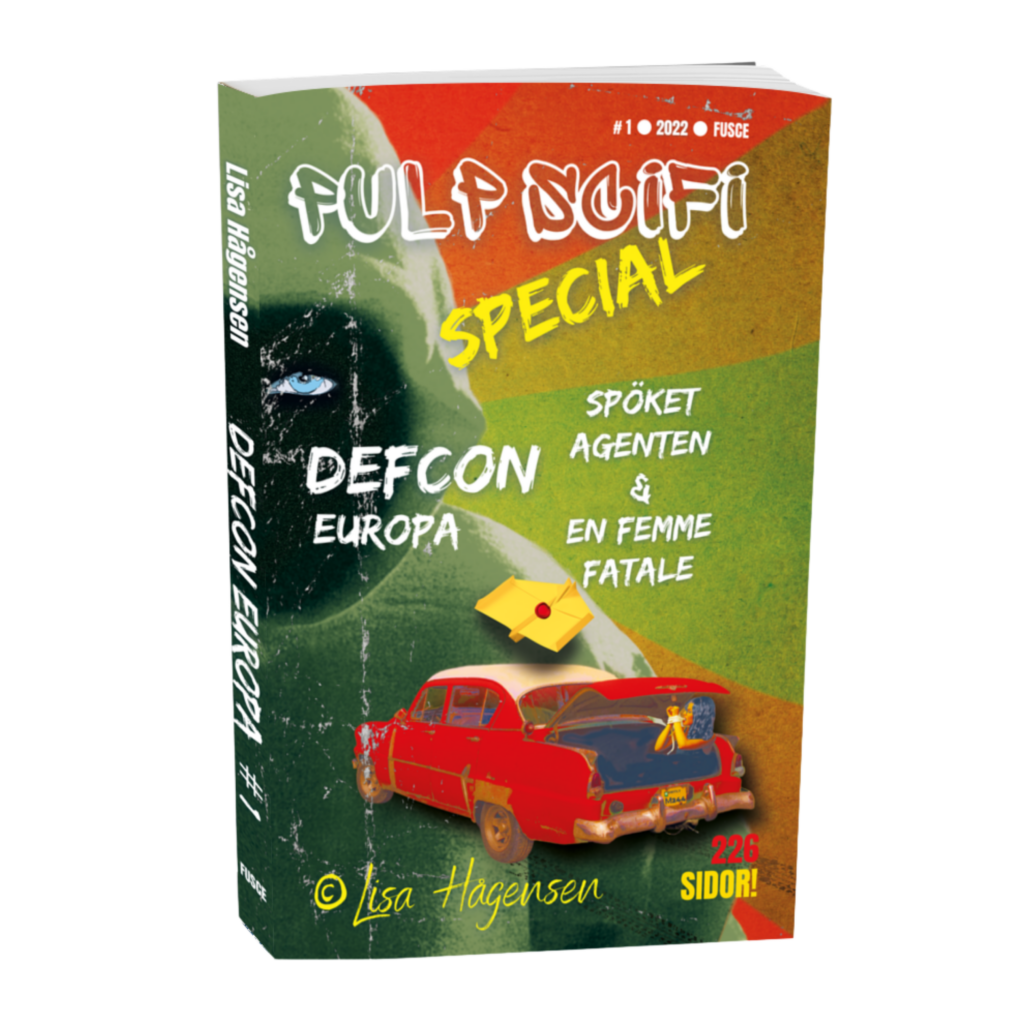 The Ghost, The Agent & A Femme Fatale (available in Swedish (book)) –
A Pulp SciFi full of badass heroines
brave men, beautiful women and ruthless villains!
It began with waiting. In the dark alleys of Murgendorf dwelt a ghost with a fat wad of cash in its pocket, in the Carpathians an agent tried to rescue a scientist from the clutches of the Coalition, and far away a beautiful woman longed for her beloved.
Then it was about information and what's true and false. About a man obsessed with power and two cold children and their hatred. It was about a total ban on dangerous technology and a gala. About a way through the Barrier's fence.
In the end, it was a matter of doing the right thing and surviving or dying.
I have written three books for kids under the pen name Lisa Kiddo: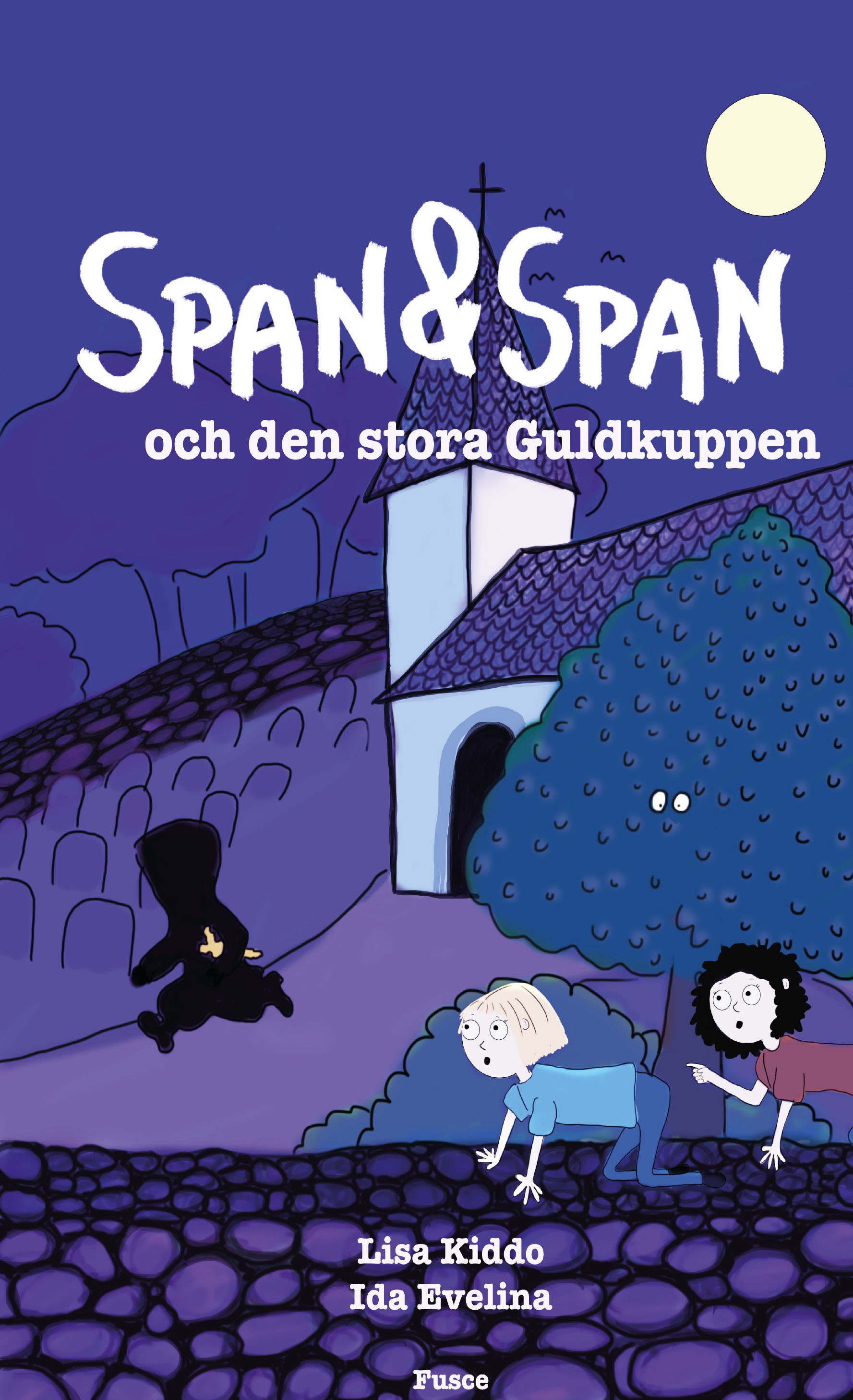 Spy & Spy and The Great Gold Scoop (6 – 9 yrs) only available in Swedish (book & audio)
Flisan and Myran are two little girls enjoying their first summer holiday when they discover that there are nobblers lurking in the neighbourhood. There's this strange man in the graveyard who writes things in his little notebook, and the woman in the yellow jacket who walks around in the woods behind their yard pretending to pick mushrooms.
Flisan and Myran immediately found the Spy & Spy detective agency and begin spying on the nobblers, convinced that something is fishy. Their mission leads them to the graveyard in the middle of the night and shortly afterwards they find themselves on a wild chase deep in the forest, on their fat ponies Rocket and Moose.
And after that it becomes really dangerous!
Spy & Spy and The Hatter's Secret (6 – 9 yrs) only available in Swedish ( audio)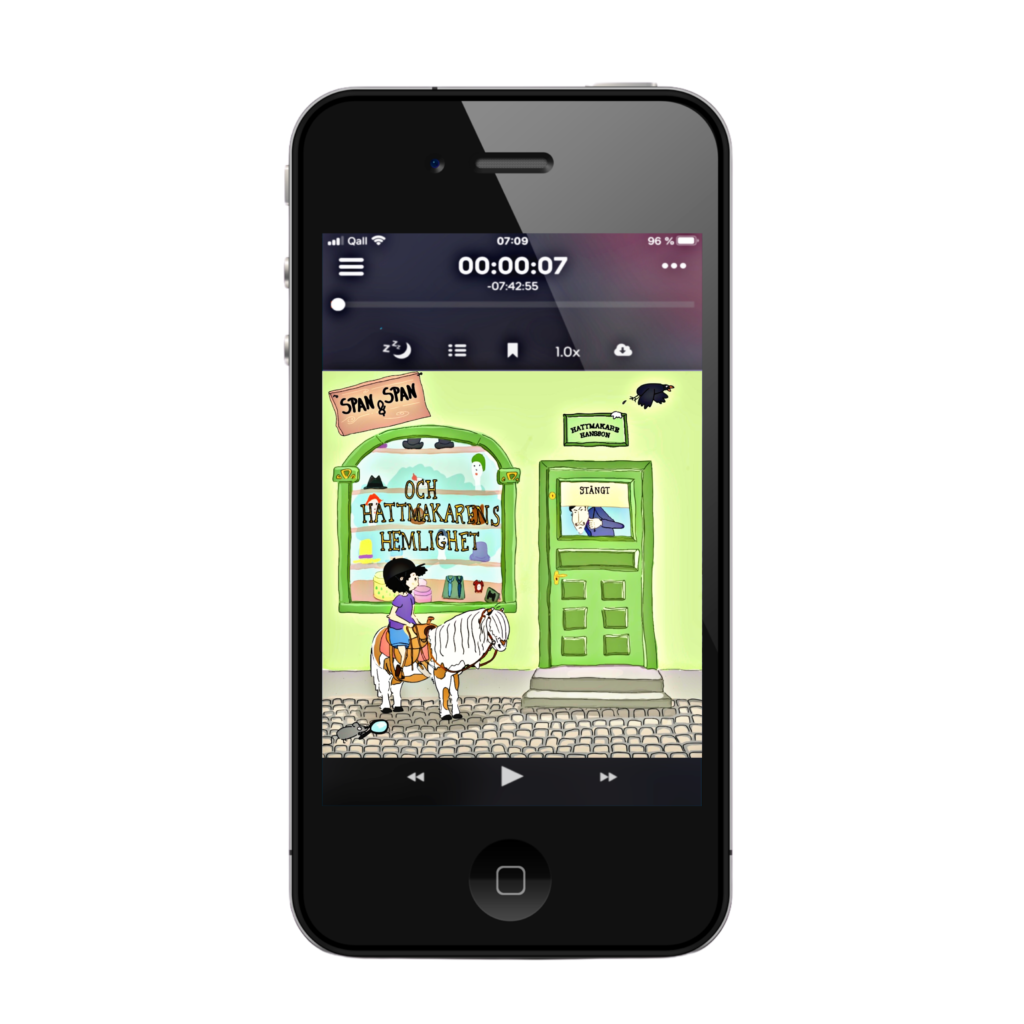 The August moon shines on four children creeping through the forest. Who're they and where are they going? Are they not Myran and Flisan behind the trees? Yes, and they're with the twins Aston and Mats. They're on the best riding camp in the world and have found nobblers in the small village.
Who's the strange hatter Hansson, and what's he doing in his cellar? And who's the thief who seems to be wondering the same thing? Spy & Spy saddle up and gallop into adventure without hesitation!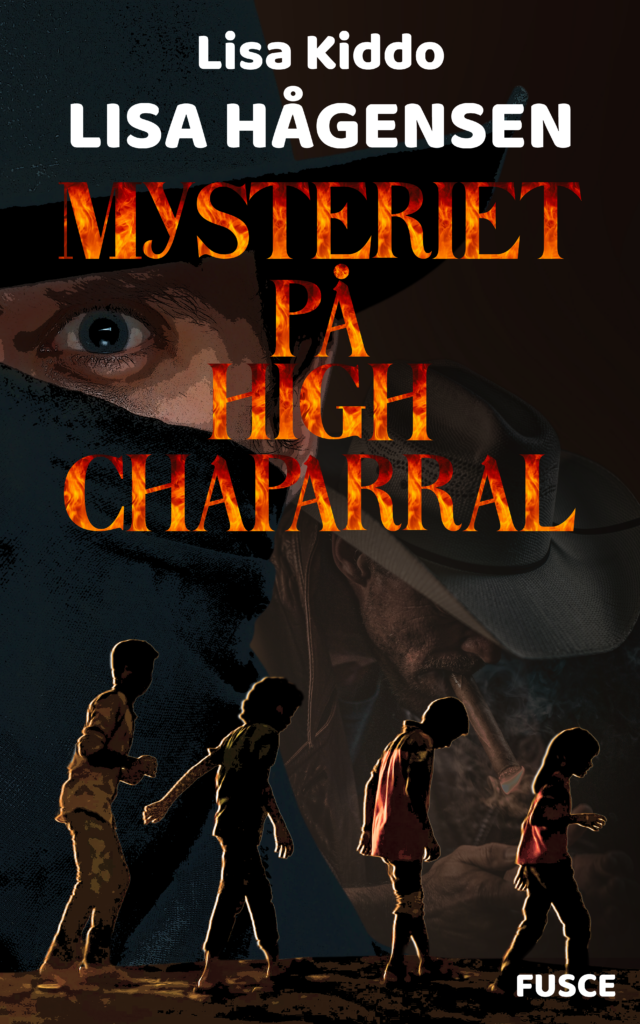 Foul Play at High Chaparral (12 – 15 yrs) only available in Swedish (book)
Four children spend a few days at the western amusement park High Chaparral in Småland, Sweden. They go to see the western show Ranch Horse Classic and have a good time at the park when strange things start happening. Who's the man with the dog who's hanging around in the most unexpected places? And what's it about the lonely, pale children that old Trapper Gus tells them about? Is it just a ghost story, or do they really exist?
Determined to solve the riddles, the children get into an adventure that's much more dangerous than they ever expected.